Coach's Corner
Seattle Reign FC enter NWSL Season 4 with trophies in the cabinet, a home field unbeaten streak of two full seasons, and much still to do. Two consecutive Shield wins have been tempered by two consecutive Cup Final one goal losses, leaving a sense of more to be done.
2016 is here with the Reign and the NWSL having new sponsorships like Microsoft on their kits, a TV deal with FS1 announced before the season, dealing with it being an Olympic year, USWNT legal drama, and new Nike kits all around.
The Reign bring back almost all of their starters from the past two seasons, but have new depth on their bench, a first round draft pick in Carson Pickett that looks ready to play right away, a new international Manon Melis, and very little disruption from only having two Olympians on the roster. With Megan Rapinoe still recovering from surgery, the possibility of her late season addition for another Shield and Cup Final run in is out there for fans to look forward to.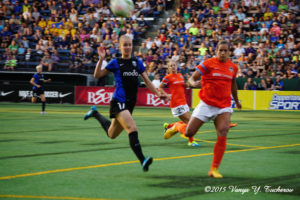 The Reign cut through their preseason 4-0, defeating NWSL rivals and local college sides, only seeing two goals against in the four matches.
The returning Reign starters include internationals like Kim Little. Bev Yanez had a breakout year in 2015 and in the UW preseason match showed playmaking abilities when moved back into a midfield role. Several Reign players spent the offseason playing in Australia, so there could be some concern over year round play, but the August break could be the difference between a good run in at the end and burn out down the stretch.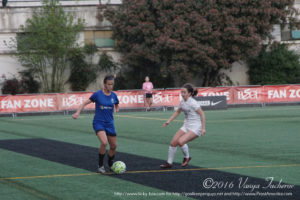 A healthy Havana Solaun added to the mix after missing what would have been her rookie season in 2015 is the sort of additional story line Reign fans can follow as 2016 unfolds.
The Reign open NWSL play at home against Sky Blue FC on Sunday April 17 at 4PM local time.