OL Reign 0
Houston Dash 0
2021 NWSL Challenge Cup
Cheney Stadium – Tacoma, WA – April 16, 2021
OL Reign opened the 2021 NWSL Challenge Cup Friday night in Tacoma, hosting the Houston Dash. A long off-season was finally over and real matches were in the works, almost six months since playing their final Fall Series match in October.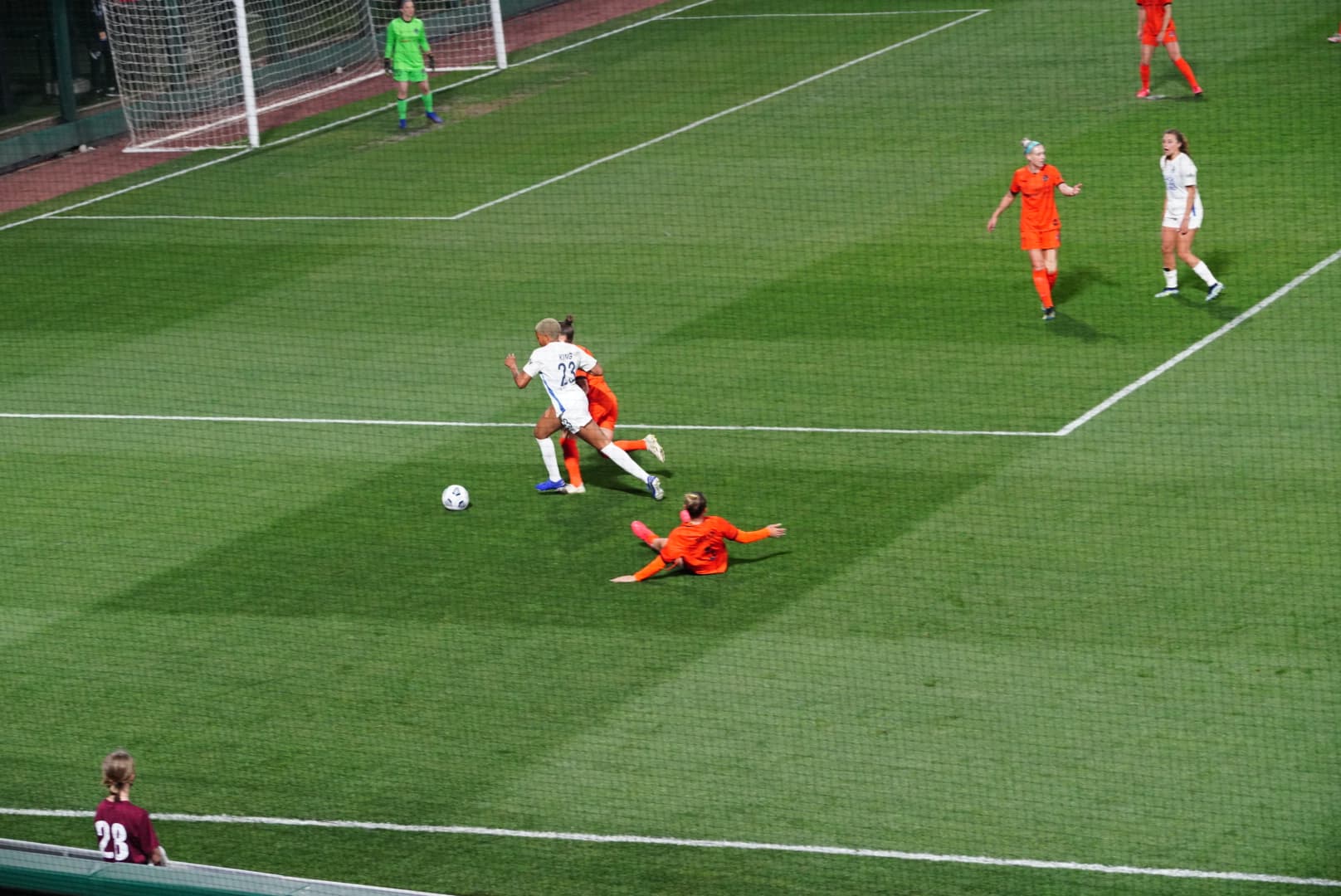 Houston had grabbed a point in a nil-nil draw at home in their first match, traveling up to the Pacific Northwest looking to get points to defend their 2020 Challenge Cup.
The first half was limited in chances on goal. Each side got a few chances, but the bulk of the play was in the middle of the pitch. Houston had an advantage on possession in the first 45, but it didn't lead to many chances. The Reign defense held the Dash up as they moved towards the goal, but the Reign counter managed a similar level of success generating few clear chances.
The home side came out the second half with more of the play. Opening up their attack also led to the Houston visitors stretching the field in response after an initial ten minutes of Reign pressure. A much more end to end second half followed. By the middle of the second half, a few yellow cards also followed for each, as some hard fouls came in the wake of the additional opportunities and the match remained a tense goalless scoreline.
Goalless draws can be seen as drab affairs, but this one was more a result of early season connections just missing. Houston was on it's second match since the October NWSL Fall Series ended; with the host Reign on their first. As the match progressed, attackers would take more chances on the dribble, attempting to create for themselves. Dash attacker Shea Groom created some opportunities with dangerous runs. Sofia Huerta challenged the Houston goal with a strong volley, but Lindsey Harris was up to the task.
Neither side comes out of the match too much for the worst in the sense of the point, but it means only two points on two goalless draws thus far for the defending Challenge Cup champions. They do need points.
The match was the first for the Reign in front of fans since the end of the 2019 season. 1263 were spread out about the park, and they became more noticeable as the match progressed. The Reign now move on to fave Cascadia rivals Portland Thorns FC on Wednesday down the road in Oregon.
The only OLR player to have appeared in every match in 2019 and 2020, Bethany Balcer continued her streak of playing every match as a professional in her third season in Tacoma.
SCORING SUMMARY:
None
BOOKING SUMMARY:
RGN-Danielle Weatherholt (caution) 23
HOU-Shea Groom (caution) 25
TOTAL SHOTS: RGN 11-8 HOU
SHOTS ON GOAL: RGN 4-3 HOU
FOULS: RGN 16-10 HOU
OFFSIDES: RGN 3-1 HOU
CORNER KICKS: RGN 4-4 HOU
SAVES: RGN 3-4 HOU
Photos by Vanya Tucherov