Neither team left Memorial Stadium with the three points each hoped to earn in tonight's match, but with the one apiece each probably deserved. It became the tale of two halves: the first marked by tentative play and with each side looking as if they were afraid to make the mistake which would put the opposition ahead; then the second, which started with a fire in the head of both teams which saw Portland's Nadia Nadim opening the scoring seconds into the new half, only to be answered by Seattle's Bev Yanez three minutes later.
It's not an understatement to say that this is a rivalry game, and one between two teams which are building a not inconsiderable dislike for one another.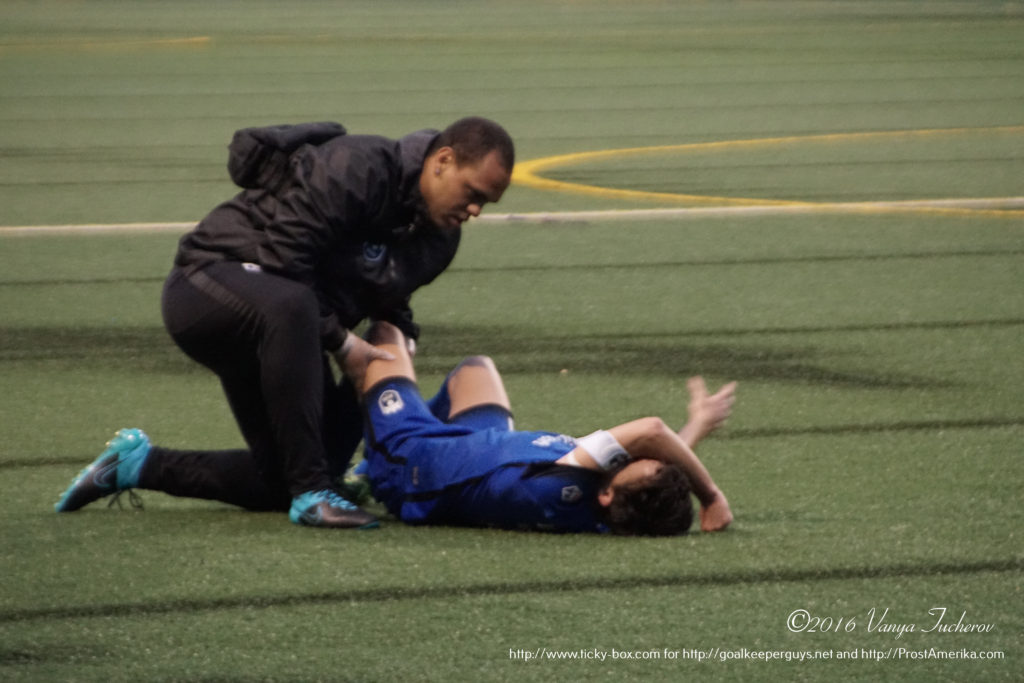 Drowning Pool's "Bodies" could have been the theme song for the second half hits reel, as the game took on the sort of physical tone more commonly associated with Western Hockey League matchups between the Seattle Thunderbirds and Portland Winterhawks, as Reign players were being knocked to the turf repeatedly – and with the match referee calling for immediate medical treatment on three incidents.
Surprisingly, only two yellow cards were produced, likely the result of two of the three most severe collisions being on 50-50 balls. Even so, the visitors where whistled for six fouls in the half.
Two sets of matchups stood out- the #16s on both side, defenders Emily Sonnett of Portland and Carson Pickett of Seattle, the latter of whom ended up slotting into a midfield position after the departure of Manon Melis in the fifth minute with an unidentified leg injury.
The other pair, the #25s, Portland and US Women's National Team defender Megan Klingenberg and Seattle's Kiersten Dallstream, getting the rare start at forward.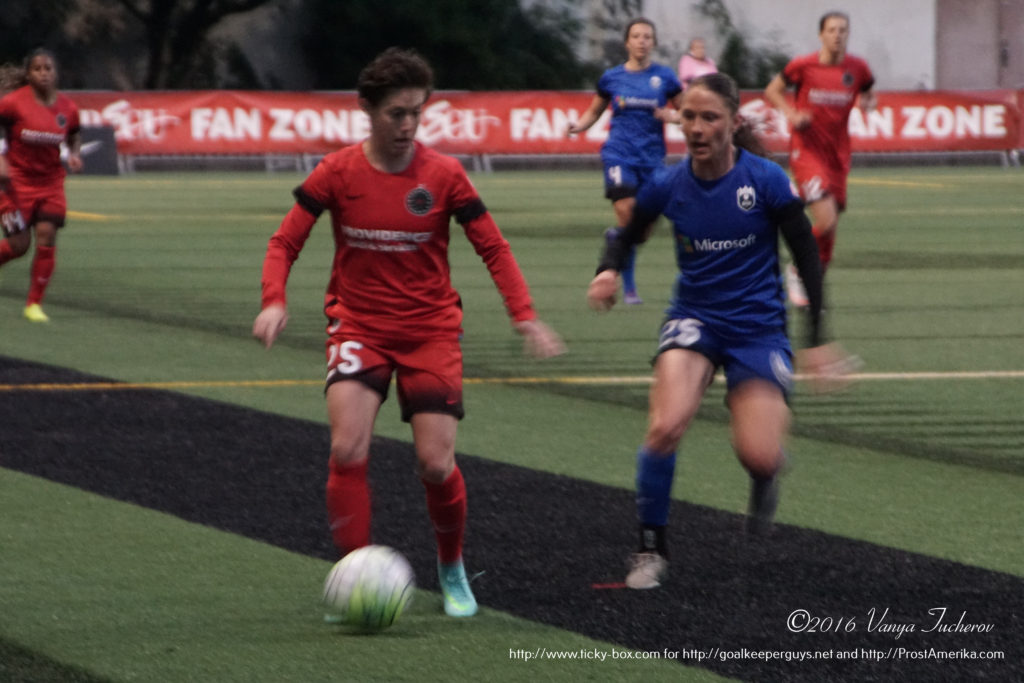 More in a bit, as I have the time to sift through photos and figure out why Word Press is showing me white text on white backgrounds.Rebooting fixes everything, right?
Update, 17 May: OK, so rebooting doesn't fix everything, but reinstalling WordPress fixed us.