Much has happened off the field for NWSL side OL Reign since the end of the 2019 season. Now, it is time to see the former Reign FC take the field for the 2020 NWSL Challenge cup. There are now new majority owners in Tacoma as the franchise was purchased by OL Groupe. There was a coaching change as Farid Benstiti is on the bench and Vlatko Andonovski is now USWNT head coach. A number of players departed and new signings have been brought in.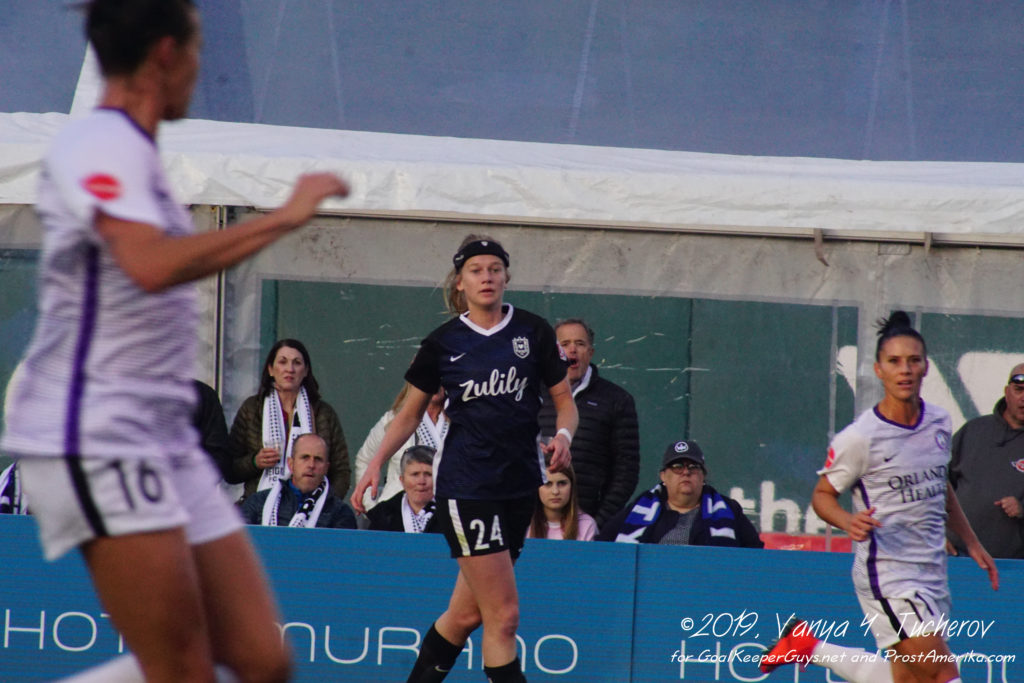 Even with the changes, OL Reign heads to the 2020 NWSL Challenge Cup at nearly full strength. The 28 player roster is missing star Megan Rapinoe, but is otherwise mostly the club that would be playing regular season matches this summer if not for the pandemic. If anything, the extra recovery time of the late start might benefit much of the roster, as a number of players like Jessica Fishlock and Michelle Betos are returning from injuries from the 2019 season.
Due to training restrictions in Tacoma, OL Reign have spent the June training period in Montana. By heading to Missoula for the pre-tournament training period, Reign players have already been in an away from home team quarantine like they will face in Utah. Training at an altitude similar to Salt Lake City could reap rewards in the early matches.
After Orlando withdrew, the nine team field became an eight team field and the tournament schedule needed some adjusting. For the Reign that only turned out to mean a switch of the July 4 match from playing Washington Spirit to instead being the Houston Dash. The opener with Sky Blue FC and the matches with Utah and rival Portland remain the third and fourth matches.
Returning for OL Reign are NWSL Rookie of the Year Bethany Balcer and USWNT international Allie Long. Lauren Barnes remains as a clear leader of the defense. Casey Murphy was a find for the 2019 side after goalkeeper injuries and is a name mentioned as a future possible USWNT keeper. Jodie Taylor gives OL Reign a veteran and proven goalscorer up front.
The 2019 side played much of the season with Rapinoe and made the playoffs. The depth could again prove enough to put them in good position for a run at the Challenge Cup.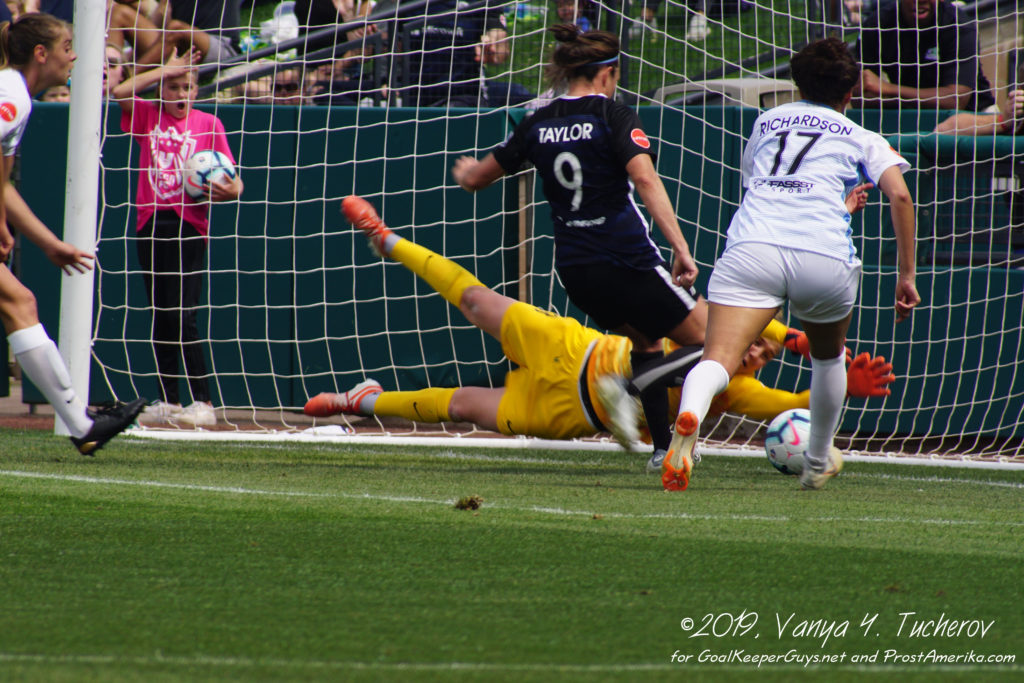 2020 NWSL Challenge Cup Roster (announced June 23rd)
Goalkeepers (3): Michelle Betos, Casey Murphy, Carly Nelson
Defenders (10): Lauren Barnes, Amber Brooks, Alana Cook, Steph Cox, Machaela George, Madison Hammond, Celia Jiménez Delgado (INT-ESP), Adrienne Jordan, Kristen McNabb, Taylor Smith
Midfielders (8): Morgan Andrews, Shirley Cruz (INT-CRC), Jess Fishlock, Kelcie Hedge (CDP), Allie Long (FED-USA), Rebecca Quinn (INT-CAN), Dani Weatherholt, Rosie White (INT-NZ)
Forwards (7): Bethany Balcer, Sofia Huerta, Darian Jenkins, Mariah Lee, Nicole Momiki, Jasmyne Spencer, Jodie Taylor
OL REIGN PRELIMINARY ROUND SCHEDULE
OL Reign vs. Sky Blue FC – Zions Bank Stadium – Tuesday, June 30, 7:00 p.m. PT – CBS All Access
Houston Dash vs. OL Reign – Zions Bank Stadium – Saturday, July 4, 7:00 p.m. PT – CBS All Access
Utah Royals FC vs. OL Reign – Zions Bank Stadium – Wednesday, July 8, 9:30 a.m. PT – CBS All Access
OL Reign vs. Portland Thorns FC – Zions Bank Stadium – Monday, July 13, 9:30 a.m. PT – CBS All Access
Quarterfinals for all participating teams begin July 17.
photos by Vanya Tucherov